When Karunanidhi wrote lyrics in ten minutes!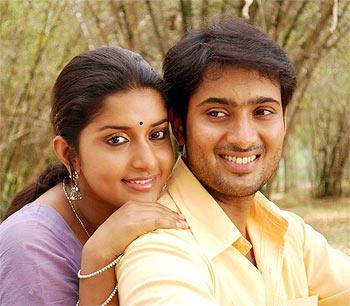 There was a time when M Karunanidhi the Chief Minister of Tamil Nadu was an active writer in films and plays.
The Dravidian movement made maximum use of his creative ability to spread the party's ideology. Once he became active in politics, however, writing took a back seat though he indulged in his passion occasionally.
The last Tamil film for which he wrote the story, dialogues and screenplay was Uliyin Osai.
Now years later comes Penn Singham with Meera Jasmine and Uday Kiran in the lead. It is based on his novel, Suruli Malai.
Karunanidhi has written the story, dialogues, lyrics and screenplay of the film produced by Arumuganeri S P Murugesan.
It is said that he wrote the lyrics for a song in just ten minutes and passed the lines to the music director Deva for composing the tunes. The song with Meera Jasmine and Uday Kiran will be shot in Kulu Manali and Leh next month.
With Karunanidhi hinting at retirement from politics, he may just turn to writing again.