Story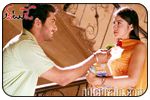 Shiva (Uday Kiran) meets Parvatha Vardhini (Divya Khosla) accidentally on a road and falls in love with her at first sight. She also loves him. But a few misunderstandings crop up. And Shiva hurts Parvatha Vardhini very badly on one fine day. Parvatha Vardhini decides to break her relationship with him. The rest of the film is about whether they meet again or not!
Artists Performance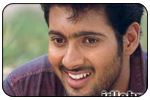 Uday Kiran: Uday Kiran improved by miles in this film in terms of histrionics. He is completely at ease and has shown complete authority over his expressions. This film would stand as the personal favorite for Uday Kiran for the kind of freshness and different characterization his character had. He also shown amazing confidence while doing mass steps in 2 songs of second half. His performance in drunkard scene is cool.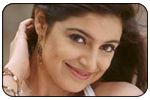 Divya Khosla: Divya Khosla who acted in Salman Khan's video and Reliance India Mobile's advertisement has done a neat job. She looks cute. She had the shades of Shriya and Amisha Patel in her looks and performance. She is extremely good in 'Cheppave O Chirugali'.
Others: Sunil comes as breather of relief in the film with his comedy, though its unrelated the main subject of the film. Srinivasa Reddy, Babloo and Suman Setty Deva Darsini has done a very good job. She would be suitable for akka & vadina roles in Telugu films. Tanikella Bharani, Siva Parvathy and Raghunatha Reddy are gentle as parents of protagonists. Vindhya is sexy in an item song.
Technical Departments: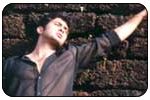 Story: This film is heavily inspired by Kushi and Serendipity. Like the above mentioned two films, this film too explains that if fate has it in store for you, you can't change it. However, its so contrasting that the lovers who are supposed to meet had their destiny written the other way around.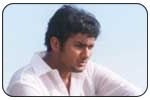 Screenplay - direction: Screenplay of the film is so lose that if you cut a 10 minutes continuous love episodes in either 1st half or 2nd half of the film, the viewer would not find any lack of continuity. Direction of the film lacks clarity. The taking and shot making is impressive. But what is the use of having glossiness and stylishness in taking when the main 'content' is missing?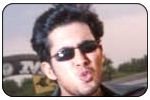 Music: Music by Vidya Sagar sounds better when visuals are mixed to sound. The background music is nice. The songs in first half are taken in a classy mode. The first two songs in second half are meant for the masses.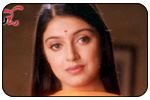 Dialogues: Comedy dialogues by Chintapally Ramana for Sunil episode are good. The explanatory dialogues in climax is also good. But, the dialogue writer did go into lecturing mode while explaining about love and marriage concepts.
Cinematography: Photography by MS Prabhu is impressive. He used the technique of altering between on-focus and out-of-focus most of the times. The color schemes he explored is vibrant. The locations he exploited oozed freshness. MS Prabhu looks pretty promising.
Other departments: Stunts and choreography are good. Art work is fair. The production values are rich though the film is made in a medium budget.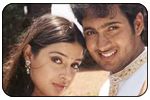 Analysis: If you cut the story related scenes and join them together, you would get a footage of 30 minutes. Remaining 2 hours and 15 minutes are used to explore the love and misunderstanding scenes between hero and heroine. This film lacks clarity and bores you at times. The film also lacks the much needed feel to get the viewers involved into the narration. However, the producer should be commended for agreeing for a realistic climax. A good trimming of 30 minutes might help this film. The positive points of the film are Uday Kiran and technical values (taking, music and photography). Negative points are direction and screenplay.